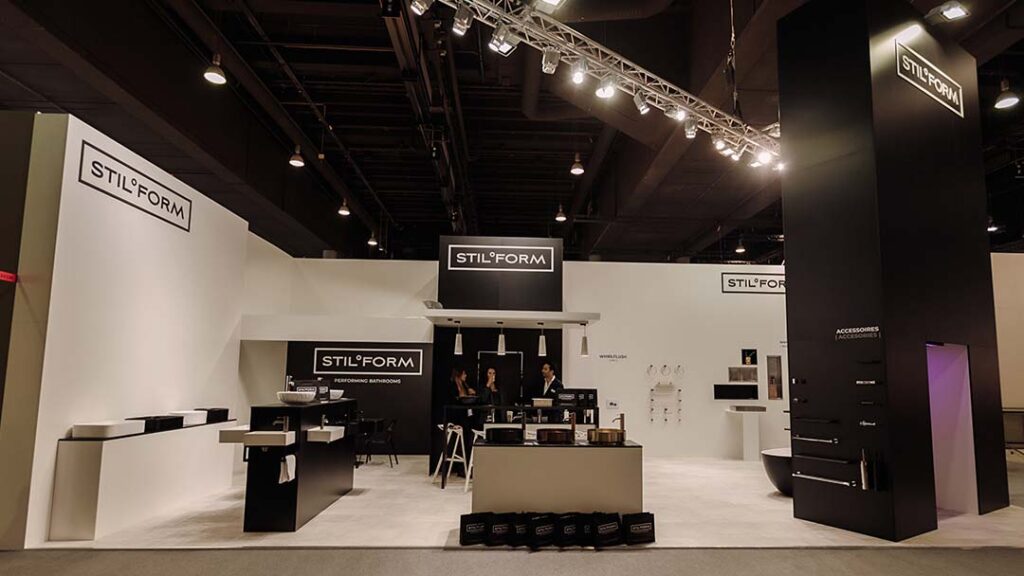 We would like to take a moment to express our heartfelt gratitude to all those who attended the ISH23 fair in Frankfurt last week. It was indeed a pleasure to see so many familiar faces and meet new ones as well.
The fair was an excellent opportunity for us to showcase our products and connect with people from all over the world who share our passion for innovation and excellence in the field of sanitary wares. We are excited about the new projects, partnerships, and business relationships initiated at the fair and look forward to seeing them come to fruition.
We hope that everyone had a pleasant and enjoyable experience at the fair and that it was a valuable and rewarding experience for all. We want to extend special thanks to our partners, suppliers, and employees who worked tirelessly to ensure that our presence at the fair was a success.
Finally, we would like to say that we are truly grateful for the opportunity to be a part of such a vibrant and dynamic industry, and we look forward to continued growth and success in the future. Thank you again to everyone who attended the ISH fair in Frankfurt, and we hope to see you all again soon!
________________________________________________________________________________________________
Wir möchten uns einen Moment Zeit nehmen, um unseren herzlichen Dank an alle auszudrücken, die letzte Woche an der ISH23-Messe in Frankfurt teilgenommen haben. Es war wirklich ein Vergnügen, so viele vertraute Gesichter zu sehen und auch neue kennenzulernen.
Die Messe bot uns eine ausgezeichnete Gelegenheit, unsere Produkte zu präsentieren und uns mit Menschen aus der ganzen Welt zu vernetzen, die unsere Leidenschaft für Innovation und Exzellenz im Bereich Sanitärwaren teilen. Wir sind begeistert von den neuen Projekten, Partnerschaften und Geschäftsbeziehungen, die auf der Messe initiiert wurden, und freuen uns darauf, sie verwirklicht zu sehen.
Wir hoffen, dass jeder eine angenehme und genussvolle Erfahrung auf der Messe hatte und dass es für alle eine wertvolle und belohnende Erfahrung war. Wir möchten unseren Partnern, Lieferanten und Mitarbeitern einen besonderen Dank aussprechen, die unermüdlich daran gearbeitet haben, sicherzustellen, dass unsere Präsenz auf der Messe ein Erfolg war.
Schließlich möchten wir sagen, dass wir wirklich dankbar für die Gelegenheit sind, Teil einer so lebendigen und dynamischen Branche zu sein, und wir freuen uns auf kontinuierliches Wachstum und Erfolg in der Zukunft. Vielen Dank noch einmal an alle, die an der ISH-Messe in Frankfurt teilgenommen haben, und wir hoffen, Sie alle bald wiederzusehen!